Diamond Display Group is a Marketing-Logistics company that provides customized packaging and display solutions to the CPG (Consumer Packaged Goods) industry.  With our expert industry knowledge, we combine creative marketing ideas, precise project management, and skillful design and printing capabilities resulting in a turnkey POP display solution.
We Create Customer Confidence!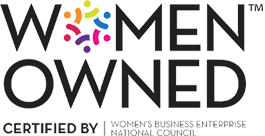 Diamond Display Group is a woman-owned business certified by the Women's Business Council – Southwest (WBENC).  When you engage us to design, manufacture and deliver your POP signage and display projects, you will be working with a company that approaches issues with an open mind and values the opinions of others. We believe in diversity and we have a unique culture that embraces new challenges.  
We work with honesty and integrity.